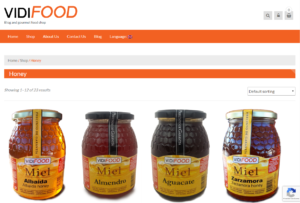 This is an e-commerce website built with WordPress and WooCommerce.
Some custom modifications done with CSS and HTML.
It can be found at https://vidifood.com
The business uses as ERP the framework Odoo. I have developed several plugins for this e-commerce, mainly to connect it with the Amazon Merchant API, in order to synchronise data back and forth from Amazon (sales and shipments).