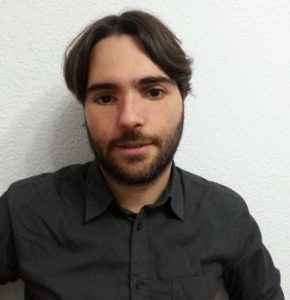 Learning from failures is moving forward in life.
I am a motivated and proactive engineer, versatile, enthusiastic and eager to keep growing and learning, following a continuous improvement approach.
Interested since my beginnings in the electronic design and, particularly in the programming of embedded devices and their firmware, in C and C++, with the Qt framework, I have acquired extensive experience in microcontrollers, as well as everything related to the control of these and their peripherals: from the drivers and access to their registers, up to the control of external devices, such as memories and DSPs.
In my professional career, at some point I wanted to try out the entrepreneurial world, and I embarked on different business projects, which, although they were not related to electronics or programming, have given me a broader vision of how the company and its different business areas work: marketing, finance and management. This experience culminated in the completion of an MBA to learn from the mistakes made and, thanks to this, I have developed my abilities of resilience, perseverance and adaptation to change.
Following my startup-ish path, I have been moving into different industries, like web technologies. I have developed several projects with the MEAN Stack (MongoDB, Express, Angular and Node.js) . Also, I have experience with Odoo (Python ERP) and with some server administration tools like Plesk and limited experience with Apache Server.
But ultimately, I have a pasion for videogames, and I came to realize that the path that best fits my entrepreneurial genes is to move into an industry I really enjoy, so from some time I have been learning and moving towards the gaming industry. Given my C++ background, Unreal Engine seemed the best fit, so I have been using this engine for some time now, in both its flavors, C++ and Blueprints, currently as a part-time Indie developer.
---
Where am I currently?
I am looking for growing towards a full-time work in the videogames industry, either in remote or in the Valencia (Spain) area.